Prime Minister of Pakistan Government Pakistan Muslim League N has now re-opened and relaunched the Free laptop scheme for the youth of Pakistan. This is a golden chance for young students of 10th and Intermediate students this content is being shared for how to submit the PM Laptop Scheme Registration Form Online at this web you may also check the status of the Laptop scheme registration form.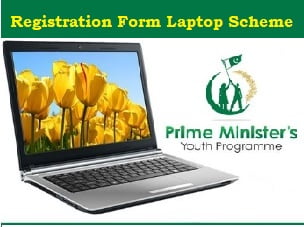 Prime Minister Free Laptop scheme announced Application Form Status Check Online check the list of eligible universities, contact the focal person, Faqs questions answers. Shehbaz Sharif free laptop scheme. Click the link checked in this content. How to PM Laptop Scheme Registration Form Status Online Check how to fill out the form.
PM Laptop Scheme Registration FormStatus How to Check
Click the link to the HEC website checked below.
Only the record of those candidates will be shown who have submitted the Shehbaz Shareef Laptop Scheme application Form in phases 4 & 5.
Choose phase
Choose University City / District
Choose the name of the University from which you got the degree.
Elect the University Campos located at.
Also, choose the department
Choose the level
Choose the Year in which you appear for the annual exam.
Then click on the filter result to check the PM Laptop Scheme Registration Form Status Check Online.
How to Fill PM Laptop Scheme Registration Form Status Check Online
These are very important questions searching all students how to fill PM Laptop Scheme Registration Form Status Check Online. I recorded an online training video on the Youtube channel watching you will learn the complete procedure of how to apply Free Laptop in Pakistan announced by Govt of Pakistan Mian Shehbaz Sharif (PMLN).
Click on the below Official website link for the information of PM Laptop Scheme Application Status, selected and rejected list of the candidates. Also, check the PM Laptop Scheme 2023 verification of the eligible candidates at this link http://pmnls.hec.gov.pk/.
Check related posts: Click 1, Click 2