Pakistan Telecommunication Authority PTCL has started setting up the WIFI network. Wifi is too much used by everyone. There are so many authorities that provide WIFI networks like Wateen, Telecom, and Paknet but PTCL is the largest network used across the country. If you want to learn the procedure of How to change PTCL Password in Urdu (Wifi Password). Read this article about how to change PTCL Password on mobile in Urdu and English language.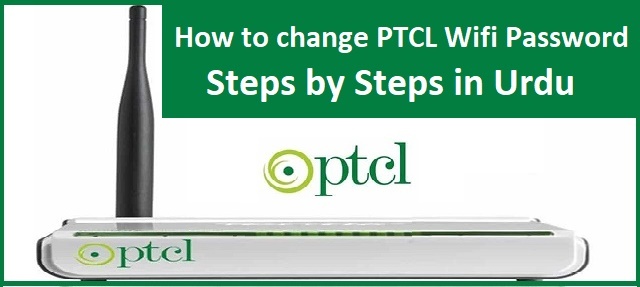 Understand well which language you prefer. How to change PTCL Password in Urdu (WiFi Password) online tips & tricks. PTCL router login username and password PTCL IP Address 192.168.10.1 PTCL login detail get from this web.
How to change PTCL Password in Urdu Translation (Login)
Copy this link 192.168.10.1 or 192.168.1.1 and paste it into the web browser (URL).
It is doesn't matter which browser you use whether GOOGLE CHROME, OPERA, MICROSOFT EDGE, or FIREFOX, etc.
Type the (User Name) and (Password) when the new page opens after opening the (IP Address).

Here you will see the following options:
Device Info
Advanced Setup
Wireless
Diagnostics
Management
Just click on the (Wireless) option from the left side panel.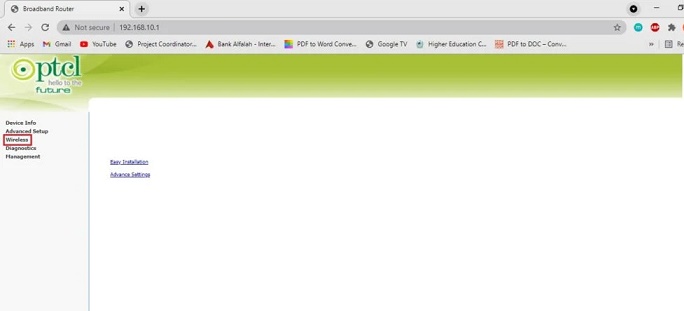 When you click on the "Wireless" option you will see further the following option:
Basic
Security
Mac fiber
Wireless bridge
Advanced
Status Info
Here just click on the (Security) option from the next panel.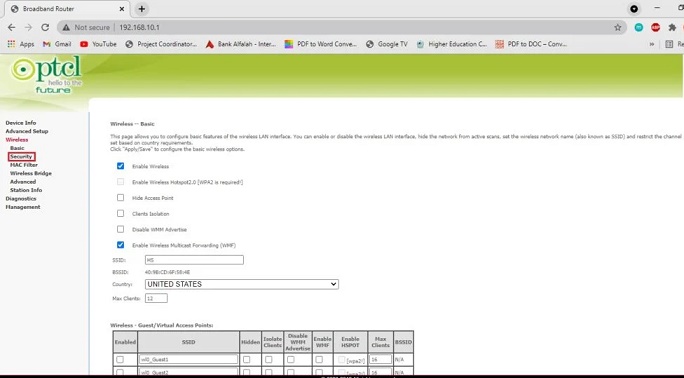 Here you have the option to change your PTCL Password by clicking on WAP / WAPS Passphrase.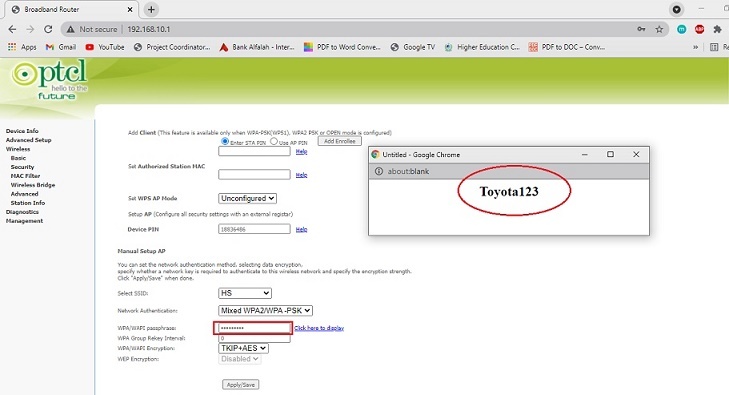 Here you will apply the save changes to reset the PTCL Wifi password.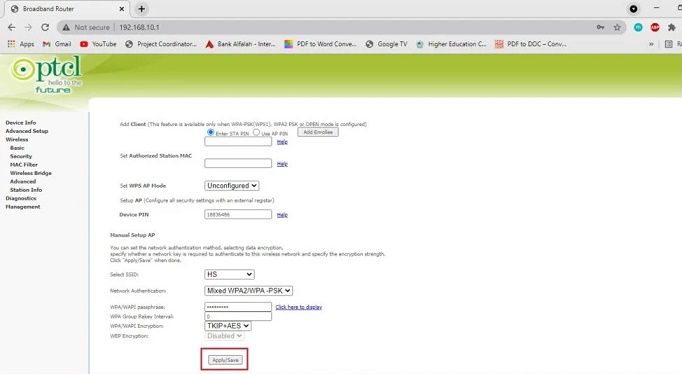 In the end, I will give you a link to check the PTCL speed test after learning How to change PTCL Password in Urdu (Wifi Password). Observe the pictures step by step showing live procedures for how to change PTCL Wifi Password by Login. Click on below link attached to check the speed test. You may also get a link to pay the PTCL bill online (Click Here) to get the access to Pakistan Telecommunication Limited Website.
How to change PTCL Password in Urdu & PTCL Speed Test