Govt of the Punjab Ministry of Energy has inaugurated a wonderful online portal to be used by the citizens of Pakistan. By using Wapda online Electricity Complaint Portal you can lodge a complaint against the Wapda department and servants. Citizens of Pakistan have to face so many problems Wapda overbilling, damage of wiring, or electricity meters out of order.

The government of Pakistan has established a Wapda Complaint Cell consisting of complete control with professionally trained staff. The purpose of this cell is to attend the call rang on Wapda Electricity Complaint Number 092-42-99202211 and proceed with the complaint.
Wapda Online Electricity Complaint Portal LESCO
In all these cases citizens may contact the Ministry of Energy office of Punjab Doctor Akhtar Malik. Citizens have to visit the official several times to resolve the problems regarding the Wapda department. Sometimes people have to pay some bribery and money to resolve issues like overbilling, changing of Wapda meter, etc. In view of this Wapda online Electricity Complaint Portal has been established.
Mepco Online Complaint Number
The citizens of Mepco online complaint number at 061-9210334 or 061-9210389 provides you with a hassle-free way to report electricity-related problems.
If any citizens of Pakistan are facing any issues or problems with their electricity supply in Karachi, Lahore, or Islamabad (Pakistan). You do not need to worry Wapda, LESCO, and Mepco have made it easy to register your complaints at the following number. Check this Wapda online complaint number to use for registering the complaint online.
Wapda online Electricity Complaint Portal Application Form
Do not worry about it is so easy to fill out the application form for the Wapda complaint number.
First of all, read the instructions and contents throughout the end.
See a link to the official webpage of Wapda Complaint of Electricity.
Open the link and find the Wapda Online Electricity Complaint Form Online.
Provide the necessary details about consumer info, load management, billing date, etc.
Provide Ref no, applicant name, father name, CNIC, date of connection, tariff, address, mobile number, and email address.
Also provide complaint category, type, and detail.
Also, attach any documents, and bill duplicate copies of relevant material for further assistance.
Wapda complaint portal used for
Lesco complaint portal.
Fesco online complaint.
Mepco electricity complaint.
Gepco complaint number.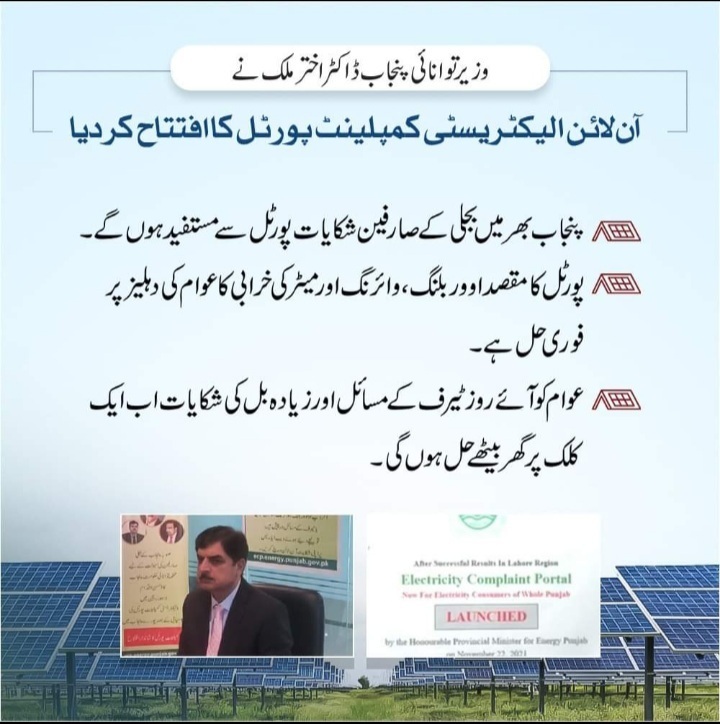 Wapda Online Electricity Complaint Portal Karachi
For Karachi residents, the Wapda Online Electricity Complaint Portal Karachi is the go-to platform for addressing power supply issues. Meanwhile, Mepco offers an efficient Mepco complaint online system, making it convenient for consumers across various regions.
In Lahore, Islamabad, and other major cities, the Wapda complaint number serves as a direct line of communication for reporting electricity grievances. Additionally, Wapda Lesco complaint online services are available for Lesco customers, streamlining the complaint process further.
Wapda online Electricity Complaint Portal launched which is great news for the citizens of the province of Punjab. Complaints about all regional offices like Lesco, Fesco, Mepco, Gepco, etc. How to fill out the Wapda complaint form online and get full help to register the complaint against Wapda for overbilling and meter etc. You may visit this link to Wapda New Connection Complaint Number about delaying or overcharging the meter.
Wapda Online Electricity Complaint Portal Application Form