The human resource management system is an online web portal launched by Govt of Punjab and designed by the Punjab Information Technology Board (PITB). There are several basic modules and features have been built in the Punjab HRMS web portal. This content is created regarding all the teachers and students who must learn the procedure for HRMS Leave Apply at the Sedhr.Punjab.Gov.Pk leave apply web portal government of the Punjab. Get HRMS information, details, and major objectives of the Human Resource Management system SIS.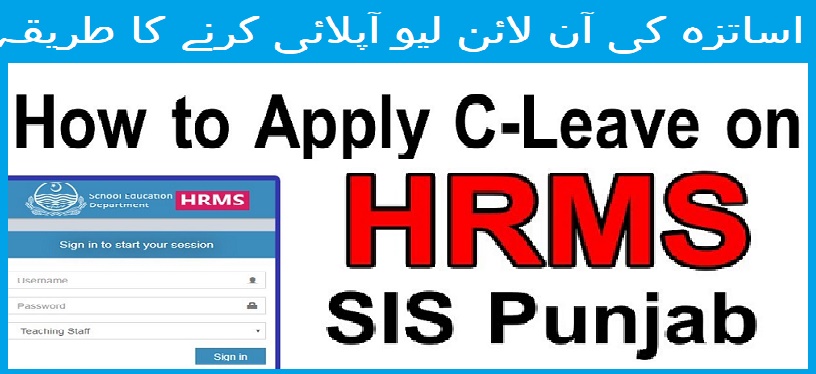 When the Government of Punjab launched the online web portal sedhr.punjab.gov.pk HRMS leave web portal for Online Leave Apply for teachers the portal remained busy and crawlled by the students and teachers.
Online Procedure for HRMS Leave Apply at Sedhar Punjab Teacher Login
The human resource management system is planned to be used easily by each employee. You can log in and use this portal anywhere across the world. Below I have explained the details about the HRMS Leave Apply Punjab Web Portal just follow some simple steps.
Related Topic: SIS Login HRMS Punjab
1st go to this link on HRMS Website.
Or go to this link www.sedhr.punjab.gov.pk HRMS login
You will see the main interface see pic.
Here log in by entering your User Name or CNIC
Then type Password.
In 3rd column choose the job description like this
Teaching Staff

Supervisor Staff

Non-Teaching staff

Department Staff

PITB user

File management

E & D

Q A E D

PER

DS Office

AG Office
After logging in click on "LEAVE REQUEST" or "HRMS Leave Apply" on the left side.
In order to proceed with the HRMS Leave Apply select any one following categories.
Choose the Type of leave
CASUAL LEAVE
MEDICAL LEAVE
GAZETTE LEAVE
MARRIAGE LEAVE
PATERNITY LEAVE
MATERNITY LEAVE
MEDICAL LEAVE
STUDY LEAVE
WITHOUT PAY LEAVE
EARNED LEAVE
LOCAL LEAVE
UMRAH LEAVE
EX-PAKISTAN LEAVE
ETC
Choose the option to leave requested from —–To
Purpose of leave
I will report back on dated ——–
How to apply to HRMS Leave Apply Punjab Easy Method
Govt of Punjab has inaugurated a Human resource management system online web portal. On this portal, all bio-data and official records of all government employees have been uploaded and updated with the current time. This is a complete Human resource (HR) system online that will be used by each employee individually logging by their personal ID and password.
HRMS Employee Login SIS
HRMS
Human Resource Management System
Operated by
SIS
Apply for Online Leave
Casual Leave
Medical Leave
Marriage Leave
Study Leave
Gazette Leave
Umrah Leave
Local Leave
HRMS Features
Payroll record
Salary record
Pay Slips
Pensions
Loans
Leave record
LTC
GIS
GPF
How to apply leave on HRMS Punjab

Apply Here SIS
The main purpose of this portal is to collect and present complete information about the service of an employee in a digital format with only on single click. The Punjab HRMS portal will be updated from time to time. HRMS Leave Apply Punjab web portal launched by the School Education Department Government of Punjab.
How to Apply to Leave on HRMS Software Features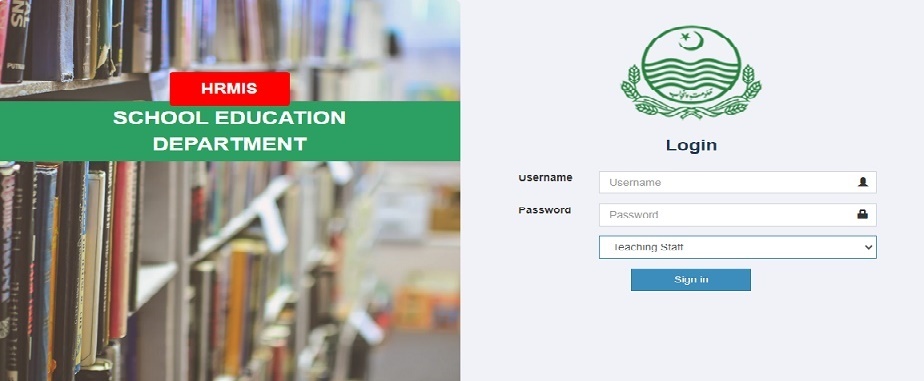 Data Collection
Entry of Office Clerk
Department Administrator
Record of Service Book
Record of Pay roll slip
Record of Loans and advance salary etc
Salary Record
Pay Slips to download at HRMS Punjab Teacher Portal
LTC
Record of Increment
GIS
Record of leave
Checking of GPF
Hrms leave apply online via using the official web link below https://sedhr.punjab.gov.pk/. By using this you can not only apply for casual leave apply or download the Hrms Leave Apply Form for submitting the online request in the office of the School Education Department.
How to Apply to Leave on HRMS Punjab Online Leave Apply Login