The State Bank of Pakistan has announced the reservation of new currency notes 2023 via SMS service in the month of May 2023. پاکستانی نیو کرنسی نوٹس Banks like the previous year, SBP for the implementation of new Note Pakistan Currency on Eid al-Fitr this year Banking Services Corporation has announced SMS service to provide fresh currency notes in all Pakistan. Send your CNIC at 8877 and have a chance to get New Pakistani Notes 2023 by SBP. Escape from fake note currency see the link.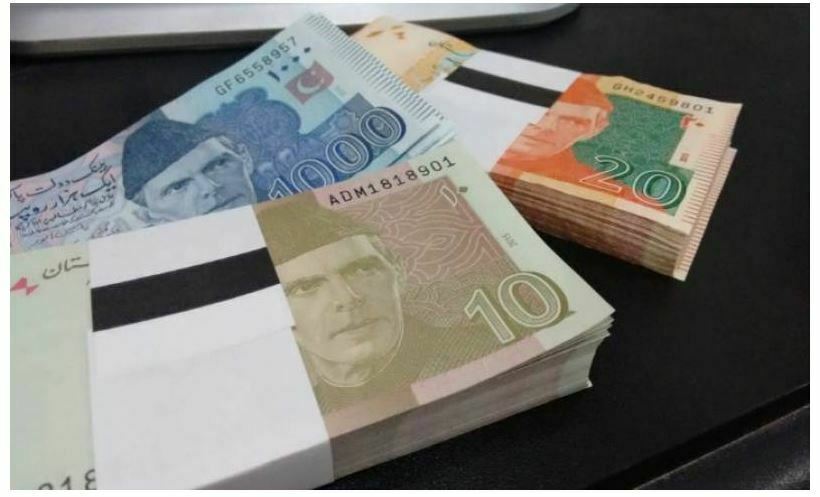 According to the State Bank, the new notes will be issued from commercial banks nominated E- branches through the mobile SMS service to the public from May 2023. The State Bank of Pakistan distributes New Pakistani Currency notes 2023 every year to the citizens of Pakistan. Pakistan New Currency Notes get for your child and family and enjoy the best moments with your family.
New Currency Notes 2023 Pakistani New Notes
To get the new currency note, You will need to send an SMS message to the person who wants to receive a new note under this facility, to send an SMS message, in which it must write your computerized identification card or smart card number and the required E branch code.
اس سال سٹیٹ بنک آف پاکستان نیو کرنسی نوٹس جاری کرے گا۔ نیو نوٹس پاکستانی حا صل کرنے کے لئے ابھی اپنا شناختی کارڈ نمبر 8877 پر سینڈ کریں اور پاکستانی نیو نوٹس کی ایک ایک کاپی حاصل کریں۔ آپ سٹیٹ بنک آف پاکستان کی کسی بھی برانچ سے فری نیو نوٹس لے سکتے ہے 10 روپے کی ایک کاپی، 20 روپے کی ایک کاپی، 50 روپے اور 100 روپے نئو نوٹس کی ایک کاپی کاپی فری حاصل کریں۔ ابھی اپنا شناختی کارڈ نمبر ایس ایم ایس کوڈ ایس بی پی 8877 پر سینڈ کرین۔
Send SMS A person will receive a reply SMS containing their redemption code, e-branch address, and redemption code to obtain New Currency Notes 2023 Pakistani New Notes.
How to get Pakistani New Currency Notes 2023:
You will have to type your CNIC plus your nearby bank code announced by SBP to 8877.
You will get a message with your unique code and the date, on which you can receive your money from banks.
Pick your notes by showing your original CNIC and providing a copy of it to the bank.
And get New Currency Notes 2023 Pakistani New Notes.
To get Pak New Currency Notes PK with the help of SMS Code. Get your mobile phone in your hand and type your correct and valid CNIC not expired. Send the CNIC # at the Pakistan New Notes SMS code at 8877. Wait for a few moments State Bank of Pakistan will resend you a message with the reply to the submission of the request for PK new notes 2023. By this message, you will be informed about the time and schedule to receive the Pakistan New Rupees 2023 with a security code.
So after a confirmation message from the State Bank of Pakistan visits your nearby branch of SBP show the code to the servant of the Bank and you can get Pakistani New Currency Notes 2023 on1 a copy of each price of Rs. 10, 20, 50, and 100.
SBP New Currency Notes Eid ul Fitr 2023 SMS Code